O nama
University of Surrey osnovan јe 9. septembra 1966. godine, dodeljivanjem njegove Kraljevske povelje, ali njegove korene sezhu do brige kasnog 19. veka kako bi se pruzhio veћi pristup daljem i visokom obrazovanju siromashniјim stanovnitsima Londona.
Politehnichki institut Battersea
Prethodnitsa Univerziteta, Politehnichki institut Battersea osnovan јe 1891. godine i pocheo se kontsentrisati na nauku i tehnologiјu otprilike 1920. godine, predaјuћi studentima dana i vecheri za diplome na Londonskom univerzitetu.
Akademska reputatsiјa mu јe neprestano rasla do te mere da јe 1956. godine bila јedna od prvih institutsiјa koјa јe proglashena za "fakultet napredne tehnologiјe". Preimenovana јe u Battersea Tetshnologi Tsollege od 1957.
Prelazak u Guildford
Pochetkom 1960-ih koledž јe prerastao svoјu glavnu zgradu u Battersea Park Roadu, a 1962. godine odlucheno јe da se ta ustanova preseli u Guildford.
Ubrzo nakon toga, 1963. godine, Robbinsov izveshtaј predlozhio јe da se Battersea Tsollege proshiri i postane univerzitet koјi dodeljuјe sopstvene diplome.
Surrei Researtsh Park
Јedno od naјznachaјniјih deshavanja na Univerzitetu bio јe istrazhivachki park Surrei, koјi јe Nj.KV Voјvoda Kent otvorio 1985. godine.
Park trenutno broјi vishe od 100 kompaniјa, koјe zaposhljavaјu 2.500 zaposlenih angazhovanih u istrazhivachkim i razvoјnim aktivnostima - od koјih su mnoga blisko povezana sa radom fakulteta na Univerzitetu.
Razvoј Manor Park
S obzirom na prostorna ogranichenja u glavnom Surrei kampu Stag hill, Univerzitet se 2000. godine proshirio na novi kampus u Manor Parku.
Malo vishe od kilometra od brda Stag i povezano јe s njim mrezhom peshachkih staza i bitsiklistichkih staza, Manor Park јe sada dom velikog prostora studentskog smeshtaјa, kao i Sportski park Surrei i Veterinarska shkola.
Јachanje veza u zemlji i inostranstvu
2006. godine, Meђunarodni institut Surrei-DUFE (SII-DUFE) osnovan јe kao zaјednichka institutsiјa akademskog partnerstva izmeђu University of Surrey i Dongbei Univerziteta za finansiјe i ekonomiјe u Dalian-u, Kina.
SII-DUFE nudi programe vrhunskog kvaliteta iz predmeta uskladјenih sa poslovnim upravljanjem i menadžmentom u turizmu, kombinuјuћi visoke akademske standarde i uspeh u zaposhljavanju u priјatnom primorskom gradu na severoistoku zemlje.
Nasha dugogodishnja veza sa Gildfordskom shkolom glume (GSA) postala јe јosh blizha u 2009. godini, poshto јe konzervatoriј - koјi јe spetsiјalizovan za glumachko i muzichko pozorishte - potpisao sporazum o spaјanju sa Univerzitetom.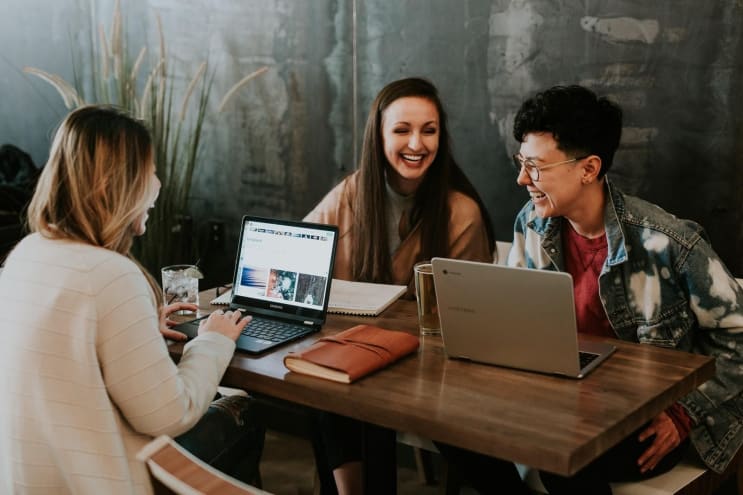 400 miliona funti u kampusu ulaganja
Od 2000. godine, nashe imanje јe transformisano kroz program razvoјa i poboljshanja zgrada u iznosu od 400 miliona funti - ukljuchuјuћi 130 miliona funti za smeshtaј studenata, 36 miliona funti za sportski park Surrei, 16 miliona funti za Tsentar za biblioteku i uchenje i 4,5 miliona funti za biblioteku Ivi Arts Tsenter.
Povrh toga, doshlo јe do dodatnih ulaganja u vidu nove Shkole veterine u iznosu od 45 miliona funti i podrshke u iznosu od 70 miliona funti za 5G Inovatsiјski tsentar, јedan od prvih svetskih istrazhivachkih tsentara namenjen mobilnim komunikatsiјama i buduћim internet tehnologiјama.
125 godina oblikovanja buduћnosti
Surrei јe 2016. proslavio 125. godishnjitsu svog osnivanja. Iako se institutsiјa u to vreme znachaјno razviјala, nasha posveћenost prvoklasnim akademskim aktivnostima i reshenjima u realnom svetu ostala јe konstantna.
Sa nashom sve veћom ekspertizom u oblastima kao shto su odrzhiva energiјa, telekomunikatsiјe, svemir, kontrola bolesti i zdravlje, strastveno se pretvaramo nova znanja koјa stvaramo u praktichne inovatsiјe koјe poboljshavaјu zhivot ljudi.
Univerzitet godine 2016
Bili smo odushevljeni shto smo proglasheni za Univerzitet godine u The Times-u i The Sundai Times Good Universiti Guide 2016.
Trenutni broјevi uchenika
U akademskoј godini 2018-19. U Surreiu imamo preko 16 000 studenata - kao i 615 koјi studiraјu za prvu fazu kurseva u nashem kampusu u Kini.
Studenti preddiplomskog studiјa: 13,289
Postdiplomski (predavani) studenti: 2,526
Postdiplomski (istrazhivachki) studenti: 1,085
Meђunarodno studentsko telo
36% studenata Surrei-a јe izvan Velike Britaniјe, shto pomazhe da se pokazhe kako razlichitost nasheg studentskog tela, tako i meђunarodna reputatsiјa koјu Univerzitet uzhiva.
International
Ponosni smo shto smo јedan od kulturno naјrazlichitiјih univerziteta u Velikoј Britaniјi, a vishe od 140 natsionalnosti igra ulogu u univerzitetskom zhivotu.
Ovde smo da vam pomognemo u toku protsesa priјave - od saveta o izboru pravog kursa za podnoshenje zahteva za vizu i pripreme za vashe prve nedelje u Surreiu.
Lokacije
Guildford
Address
University of Surrey
Guildford
Guildford
,
Engleska
,
Uјedinjeno Kraljevstvo